PHANTOM SHELVING SYSTEM

COMPLETELY CUSTOMIZABLE
Versatile and simple, The Phantom Shelving System offers endless possibilities with its customizable design. Comprising of only three elements, this modular shelving system provides simple storage flexibility to any space. 
The Phantom Shelving System is recognized for its versatile design with makeshift shelves and buildable ladders. Until now the Phantom Shelving System has been attractive for grand spaces with its floor to ceiling effect, and though that still stands, the small unit is making noise of its own as a reinvented freestanding piece.
Moving forward, an additional item: a metal cross, will be included when purchasing the small Phantom unit providing the option for floor to ceiling grandeur or an elegant bookcase.
By Emil Thorup
Dimensions
Small system H:102 W:123 D:36 cm

Large system H: 204 W: 123 D: 36 cm 
Materials
Powder coated steel in Black, White or Grey.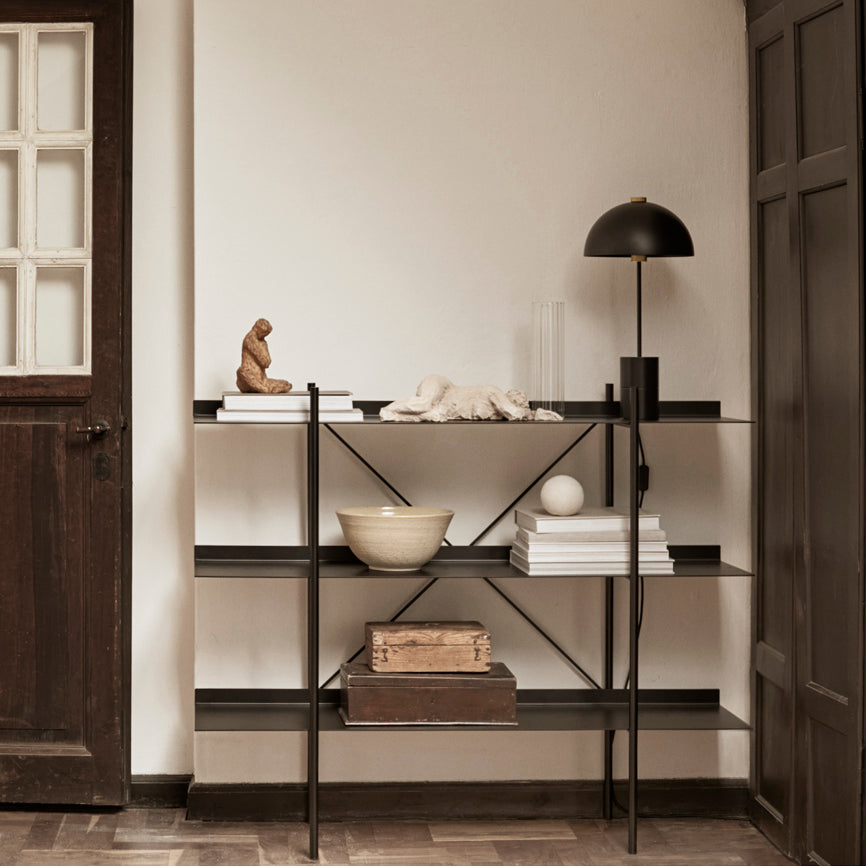 FREE-STANDING UNIT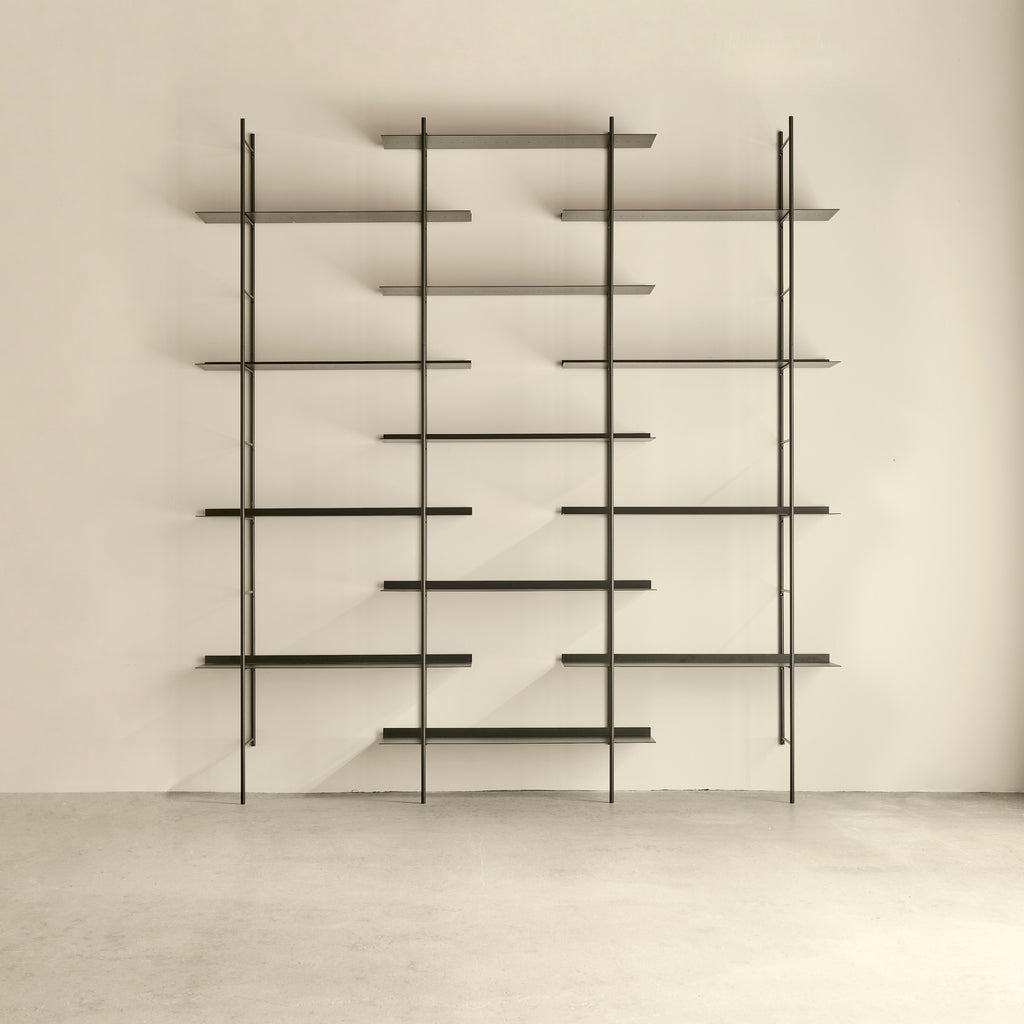 MAKESHIFT SHELVES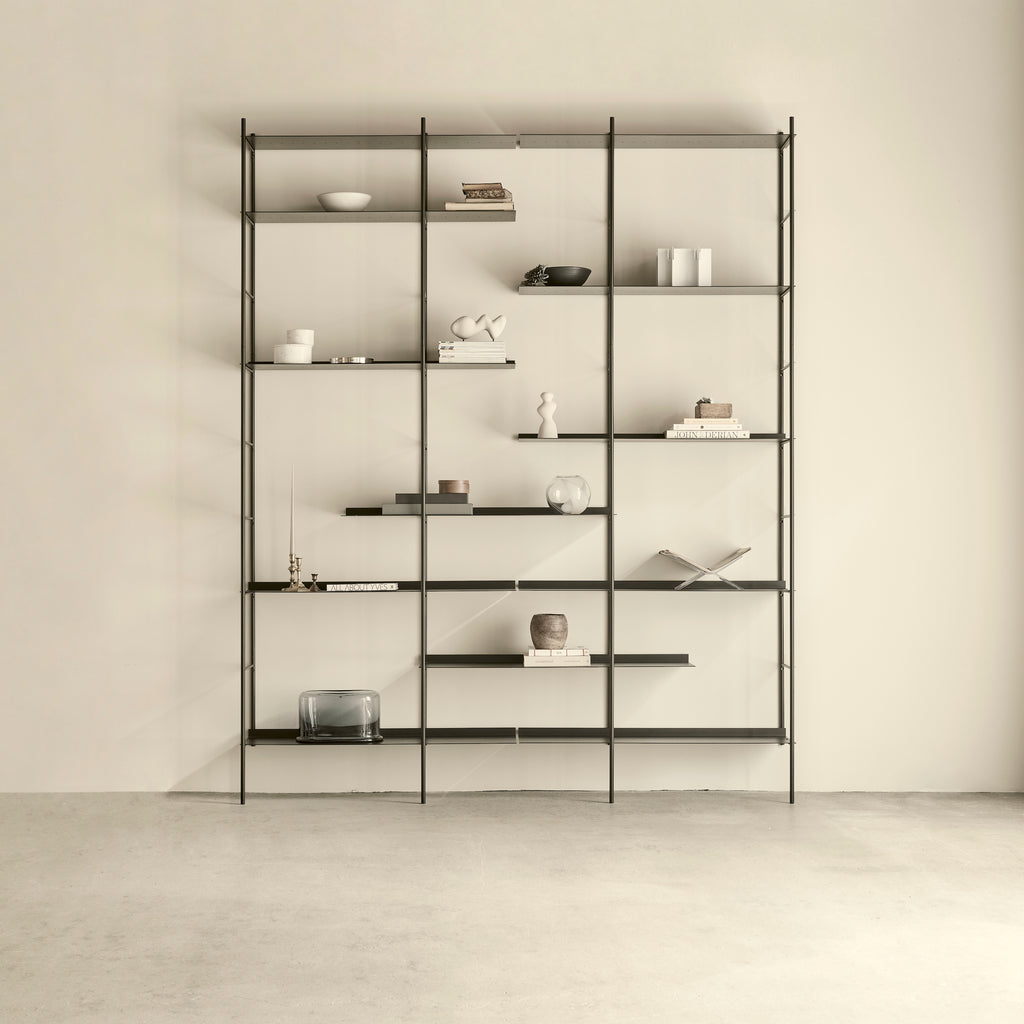 FLEXIBLE STORAGE